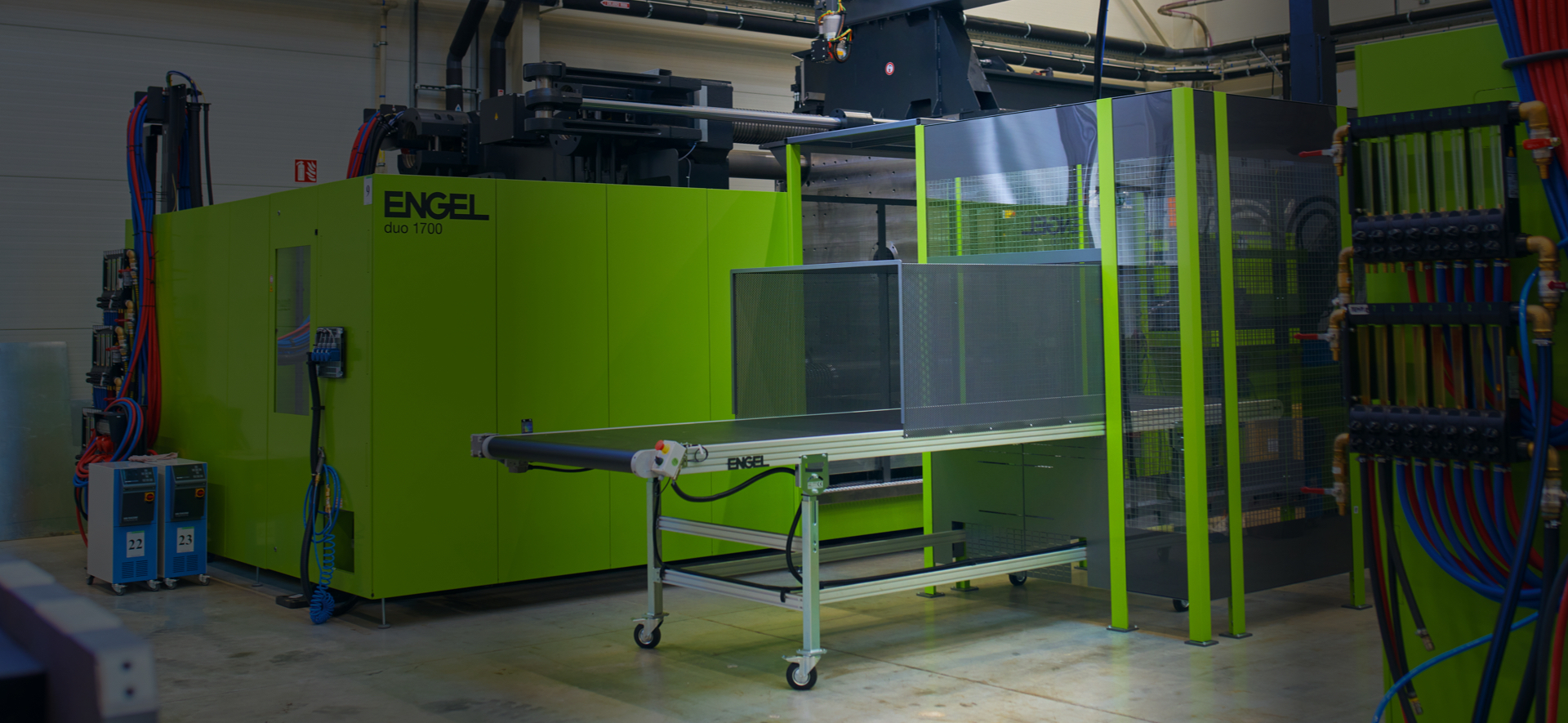 COLORplastic is a sister company of COLORprofi and it is operating on the market since mid-2016. The close interconnection of activities of these two sister companies is an important competitive advantage as it ensures complete deliveries of precise and high-quality painted plastic parts or mounted assemblies from a single supplier. This brings both significant cost savings and especially a comprehensive and professional service to the customer.
Product and technology
Certification and references
Product
COLORplastic Automotive is an expert in injection moulding of plastic products for automotive industry. We do our best to offer each customer comprehensive services. Therefore, in addition to moulding plastic parts, we also provide assemblies of various extent. They include assemblies of metal components (clips, spindles) or applications, e.g. of double-sided bonding tapes.
Technology
Our products are made by using the most modern column-free ENGEL injection moulding machines. All of them are equipped with linear robots and complete accessories which enable the removal of the parts, cutting of the gate stems, optimum handing and heating of moulded parts, while standard plastics, such as PP, ABS, PC/ABS, and ASA, as well as materials with a high glass fibre content can be processed.
To handle the injection moulding tools, we use a professional 10-ton crane made by DEMAG and a 15-ton crane KONECRANES.
The latest technology is 2K injection on a 400 T machine using a rotary table. Another innovation is the purchase of a nitrogen generator for the possibility of GID injection.
We currently own 11 injection moulding machines with the locking forces:
80 T
160 T
220 T
300 T
400 T
400 T 2K
550 T
700 T
900 T
1 700 T
2 000 T
Certification
Our company is certified according to ISO 9001, VDA 6.1 and we further work on certification according to automotive standards.
Customer-defined parameters are checked using Mitutoyo 3D measuring equipment with modern SW which enables part CAD data to be linked with the measuring device SW. When working with 3D data, we use the CATIA V5 CAD system.
References